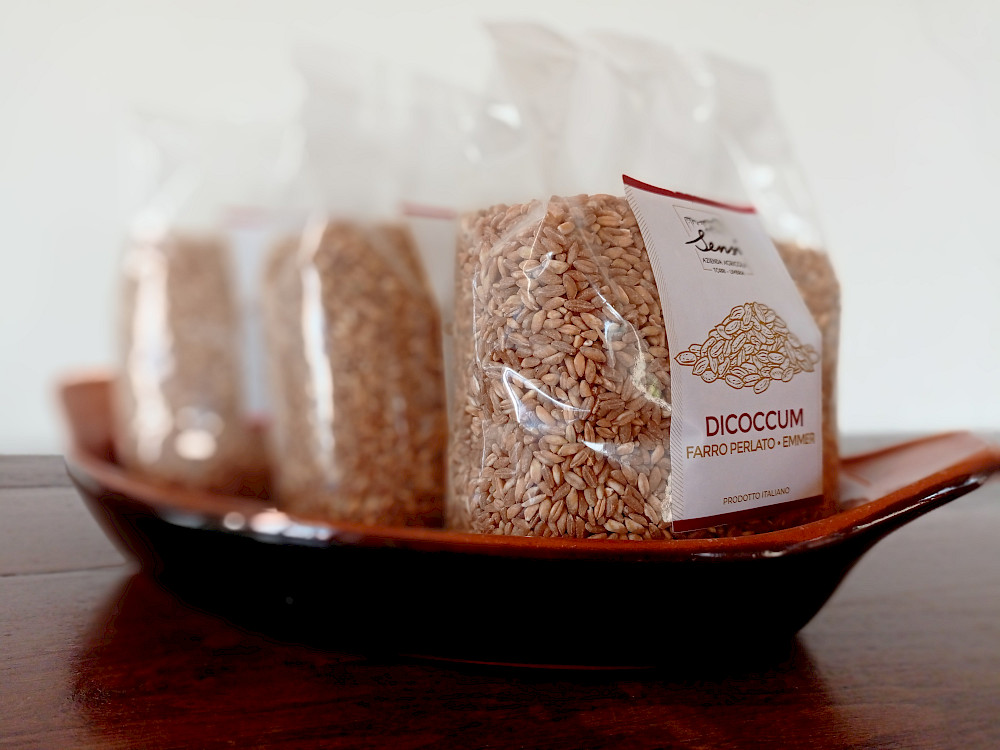 Autumn recipe
Emmer with pomegranate
We prepared this wonderful meal with (almost) only our own ingredients and a lot of love:
Ingredients and preparation for 2 people:
- fry 1 onion with a little olive oil,
- add 200g emmer,
- deglaze with 1l soup stock and the juice of 4 pomegranates (mix the fruits well beforehand and separate the juice from the seeds) and simmer for 20 minutes,
- finally refine with Parmesan cheese.
Doesn't look like much, but it's excellent!
Enjoy your meal!
Back
Next